Tire Changing Equipment from Hunter
Choosing the right tire changer model for your auto service shop
Choosing the right tire changer is more difficult than in the past. The many sizes and types of tires make selecting the right changer to fit every need more complicated.
In many cases the traditional table-top model with a side shovel is a great choice. They are strong, powerful and many technicians have used them in the past. However, today's expensive rims and tires have created a new class of center-clamp tire changer. These models offer extra rim protection and often feature bead loosening rollers.
Call Total Tool, our knowledgeable sales staff with years of experience with Hunter products will provide you with the knowledge to pick the model just right for your auto service shop. Some helpful information on how to choose the best changer for your shop can be found here.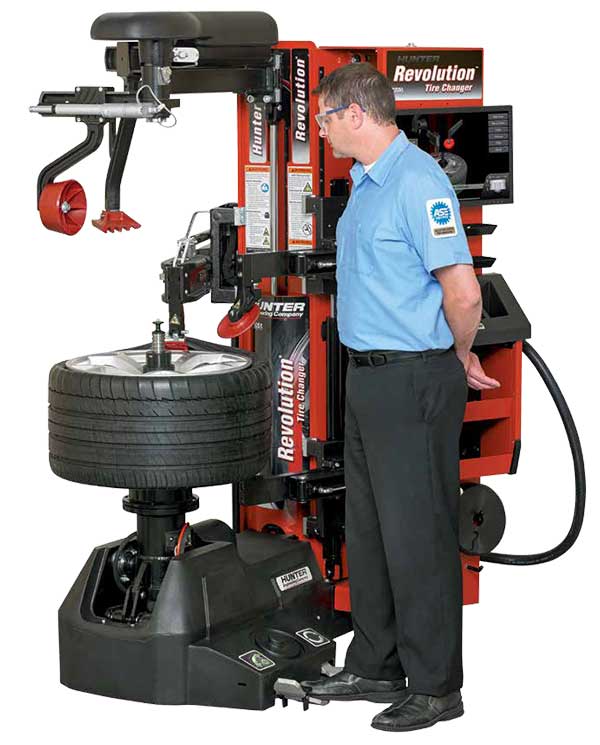 Revolution™ Standard
This is truly one-of-a-kind. The Revolution™ automatic tire changer is the easiest tire changer to use in the industry, and recognized as the 2015 Motor Magazine Top 20 Tools Awards, as well as a PTEN Innovation Award and PTEN Innovation Award's People' Choice Award all in 2014.
Fully automatic, featuring a space saving wheel li