Wheel Alignment Equipment
Hunter Wheel Alignment Equipment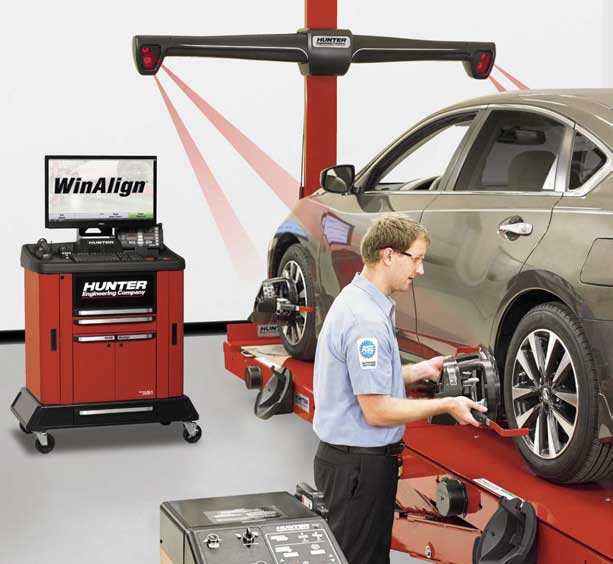 HawkEye Elite® High-Definition Digital Imaging Wheel Alignment
Other wheel alignment machines don't come close to matching the productivity and profit enhancing power of the HawkEye Elite® wheel alignment system.
This wheel aligner uses four precision cameras to measure the position and orientation of targets mounted to each wheel using Hunter's patented QuickGrip™ adaptors. QuickGrip adaptors feature spring-loaded arms that grip the tire, eliminating metal-to-metal contact and subsequent rim damage.
The HawkEye Elite® wheel alignment system takes just 90-seconds to chock wheels and raise the lift to work height, mount targets and set air pressure, roll forward to compensate sensors, scan VIN numbers and print vehicle results automatically.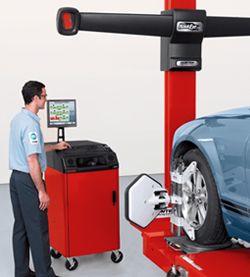 Hawkeye Wheel Alignment System Featuring ProAlign® Software
The HawkEye Alignment System featuring ProAlign alignment software enables any shop interested in providing profitable alignment service to do so with a minimal investment.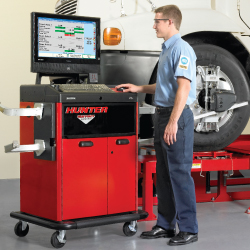 Heavy-Duty Truck and Bus Alignment Equipment
The Hunter WT Series Heavy-Duty Wheel Alignment Systems support more than 60 heavy-duty axle configurations, including dozens of truck/trailer, bus and dolly manufacturer configurations and exclusive software to deliver wheel alignment features specifically for heavy-duty truck, trailer and bus applications.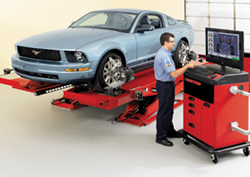 DSP700 Series Sensors
Perform Wheel Alignments Quickly and Accurately with DSP700 Series Sensors.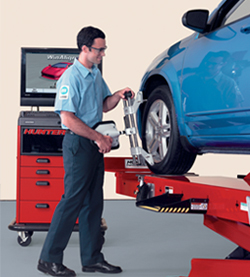 Alignment Accessories
Wheel alignment accessories for Hunter wheel aligners.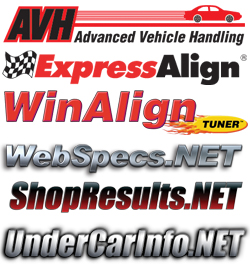 Award-Winning WinAlign® Software
WinAlign® alignment software contains the largest vehicle-specific information database in the industry, as well as many patented adjustment, productivity and merchandising features that speed and simplify the alignment process.
Installed in 60 countries and operating in 36 languages, WinAlign software continues to lead the industry in innovation and performance.